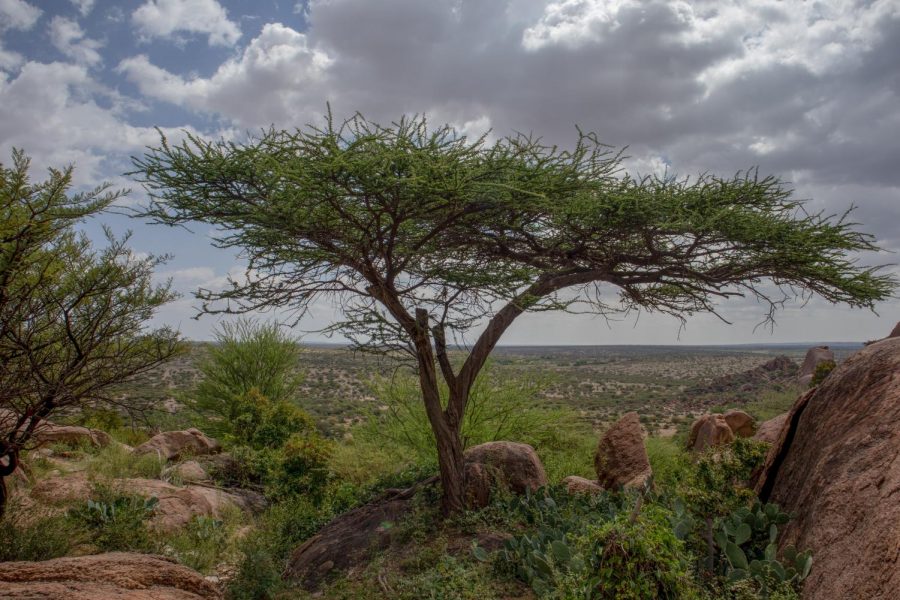 The Civil War Escape
November 4, 2020
"History more often records the brilliant successes and spectacular defeats of contending forces than the effect of war on the common people." Mildred Cable, missionary.
Somalia is a beautiful country in the horn of Africa. It has the second-longest coastline in Africa, after Madagascar. In January 1991, the government was overthrown. I was born in a refugee camp in Kenya, and I am interested to know what happened during the civil war in Somalia and the challenges my mother faced. Since I do not live with my mother, I called her via FaceTime. During the call, my mother was wearing a blue headscarf, and she was drinking a cup of tea. She was sitting in the dining room. The place was quiet, and I could hear the air conditioner whir. It was noontime. My mother's journey to escape a civil war to start a new life in a new country was burdensome. Although human beings face challenges throughout their lives, some challenges are very hard to forget because of the vivid memories they leave.
First and foremost, the situation in Somalia was deteriorating. After Somalia gained independence from Italy and Britain in 1960, the country was building quickly. The economy was booming – it was an important business hub for the ancient world. Education and health service were free. President Siyad Barre ruled the country for 22 years. He improved the literacy of the people, built infrastructure, and created jobs. After many years in power, the president banned political parties, arrested politicians, and restricted freedom of the press. The president's opposition increased, and the military started to revolt. He escaped from the capital and the disagreement of the military spiked. The situation of the country deteriorated. People started looting and destroying public properties. During this period, my mother was 15 years old. She was going to school and helping her mother, a widow. My grandfather died before the war. I asked my mother where they were living when the civil war started and she replied, "Qoryooley, a city in southern Somalia." I asked my mother to describe the situation in Qoryooley before the civil war. She said they had a big farm. They grew bananas, beans, maize, mangoes, and vegetables. Meanwhile, my grandmother was working for an agency. The war started from the capital city, Mogadishu, and spread to the small towns. I asked my mother to explain to me the day they left their hometown. As she described that unpleasant day, she said, "I was the only one who was staying at home that day. My mother was at work and my siblings were at school."  It was close to noontime and my mother was preparing to cook lunch. She was cutting the firewood into small pieces. A young boy was running and approached my mother saying, "Why are you here? Don't you know what is happening?" He explained to her there was a war going on and they were killing people. My mother was frightened. She could hear gunshots at a distance, and they were getting closer. The fifteen-year-old girl, my mother, was struggling to decide. Does she wait for her mother and siblings, or does she run away? Where does she go? Who does she follow? What does she carry with her? My mother said, "These are the questions that were going through my mind, and I had a few minutes to make this big decision." A woman from the neighborhood came to her and persuaded my mother to follow her.
I was paying close attention, anxious. Furthermore, I wanted to get small details so I could have a good picture of that distressing day. I inquired, "What did the woman tell you?"  After a short silence, she took a deep breath and said, "The woman told me 'Let us go, they are killing people and raping girls.'"  My mother had no idea who the woman was referring to when she said "they" at this time, the televisions were exceedingly rare; not every home could afford one. In addition to this, mobile phones were not popular. The most popular communication between people was sending a messenger to deliver your message or writing a letter. In this situation, there was no way my mother could know what was going on or even call my grandmother who was at work that day. I asked tenderly, "What happened next, Mom?" She replied, "I left everything behind, even clothes and food, and followed the woman."  Imagine leaving behind your family, farm, and belongings. She only had the clothes she was wearing and five liters of water, so she could drink on the unplanned journey.
The unexpected journey was long and challenging. The woman had eight children, and she was carrying one on her back. The other children were helping each other, and they left behind their father since families were separated by the war. It was extremely hard to find transportation since the demand was high and everyone wanted to leave. My mother and the woman joined other people and started walking for hours. I asked my mother what she saw on the road. I also asked if they were concerned about wild animals in the bush since they were walking. She replied, "We were concerned about wild animals, but we didn't have an option."  They saw dead bodies on the road, and she shared stories she heard from other people, which were disturbing. My mother mentioned some of her classmates were killed during the war. I could see her eyes brimmed with tears, and her voice changed. After hours of walking, they found transportation that took them to the next town, which was Dhobley, and they slept there.
The next day my grandmother and my uncle joined them. However, they were missing two of my uncles and had no idea where they were. I hastily asked her when they found them. She answered, "Months later, they went to the northern part of the country which was stable at the time."  Our conversation was interrupted. She received a call from the doctor's office. After ten minutes, she called me back and said, "Nabaad aya Naas la Nuugo Leh." This is a Somali saying, which loosely translates to a peace has breastfeeding. A sense of peace is like a baby nursing. When my mother and grandmother met at Dhobley, they talked about what they saw during their trip. Many people died because of hunger, thirst, and diseases. It was summertime, and some people were walking without shoes in the hot desert area. They stayed there with the hope that they would meet the family members they were separated from. She mentioned that many women were raped and some even killed. Finally, they got a bus that was going to Liboi, a small town in Kenya. They stayed here and got help from the United Nations.
The worst challenge was starting a new life in a new country. The United Nations moved them to start new refugee camps. They moved them to Dadaab, a group of refugee camps in northeastern Kenya. The camps were called Ifo, Dagahaley and Hagadhera. The Dadaab was the largest refugee camp in the world until 2017. My mother moved to one of the camps, Dagahaley, in June 1991. The equator passes through northeastern Kenya, so it is very hot. My mother became sick for a year, and there was no hospital to go to since the camp was new. A lot of people became sick. Although I was born in the camp, I had no idea how they started the camp, or when they built the hospital, schools, and water taps. There is only one hospital in the camp where they do simple surgeries, not like heart, brain, or any other complicated surgeries. For those, they take patients who need an immediate procedure to the cities like Garissa or Nairobi.  I asked my mother, "What was the most challenging thing you faced in the camp?" My mother unfolded this sad experience she faced. She said that the worst thing happened when she was giving birth to her first child in 1995. The camp was new. She was giving birth in a Somali hut which was made up of bendable branches from trees. They covered the hut with plastic bags to protect from rain, and grass to make it cold. There were no trained doctors, and she gave birth with the help of a neighbor, a woman with no experience. Although she had complicated labor, finally she gave birth. My mother said, "You're lucky you're alive today." I asked what happened, and she shares this gloomy story. The woman who was helping my mother loosely tied my umbilical cord with a piece of cloth after she cut it. Due to the pain, my mother could not move, so she did not notice. Luckily, my grandmother saw the cloth I was wrapped in was soaked with blood. She immediately fastened the umbilical cord with a piece of cloth and cleaned me. If my grandmother were not there, I would not be here today. When my mother was telling me this story I was sweating, and my heart was pumping faster.
The life of a refugee camp is not easy. People faced water shortages; they would walk for two or three miles to get water. They carried the water in 20-liter jerrycans on their back. During that period, women faced constant fear of rape especially when women went to the bush to get firewood. Finally, I asked my mother what she learned from the Somali civil war. She said that war is a disaster, and it made her lose the opportunity to get an education.
War does not only affect the current generation, but also affects future generations. My mother faced challenges in Somalia, the journey to Kenya, and the camp. However, she was determined and successfully started a small business in the camp and raised her children. It is important to learn from the challenges you face in this world and never give up.