Did you visit the Food Truck Bash?
September 29, 2021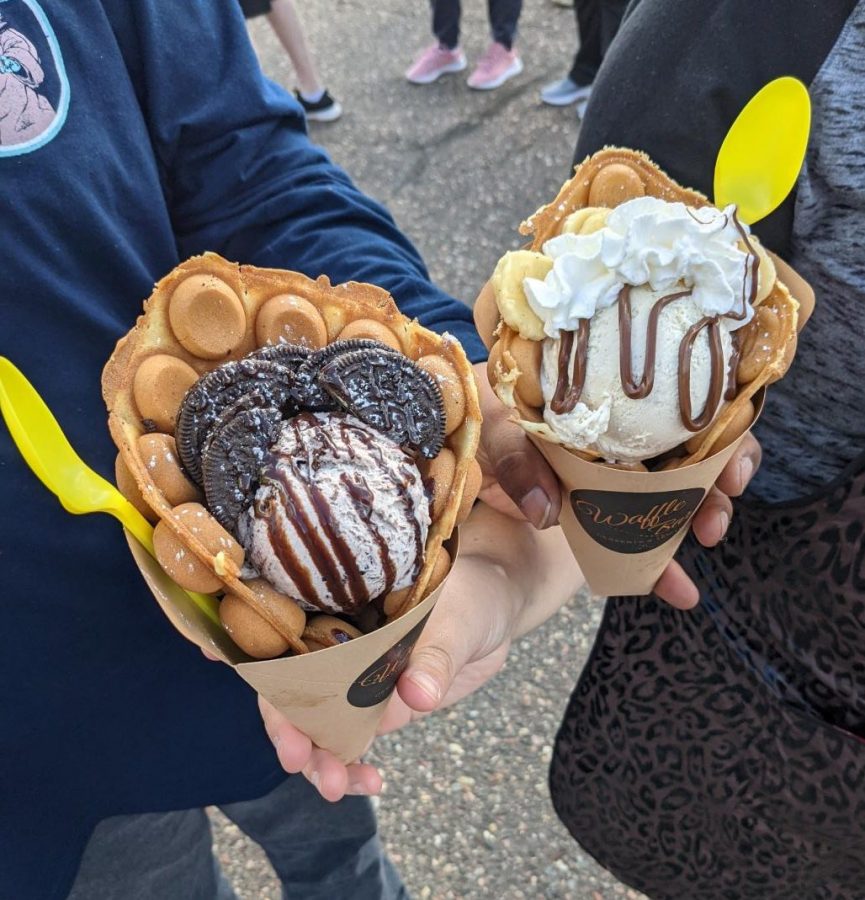 Empty vending machines — 0 out of 5 stars.
The Food Truck Bash was an incredible event Tuesday, Sept. 21, for anyone who is a lover of food trucks or just hungry! Students rated this event a 4.7 out of 5!
Last week, Jenn Rassett, Director of Student Life, and her amazing Student Life team coordinated a food truck bash parked on East Campus for the day. Over 425 students checked into the event to try West Indies Soul Food, Nautical Bowls, Waffle Bar, Tot Boss, and Go BBQ. It was a beautiful day and a fantastic opportunity to dine outside at socially distanced picnic tables for lunch. The invitation was extended to the entire Century College community, administration, faculty, and staff.
Let's take a moment to applaud and highlight some businesses that veered off their usual route to visit campus. According to Rassett, Go BBQ is run by a Century College Alum, and the Tot Boss and Waffle Bar operators all have Century connections. The Student Life team also reached out to many food trucks and posted with the MN Food Truck Association.
A Century student said, "Soul Food… grateful for the free meal, didn't have time to get food between class and work, so this is a lifesaver."
West Indies Soul Food is owned and operated by Sharon Richards-Noel, a Minnesotan since 1982, who moved here from Trinidad. Richards-Noel blends the warm flavors of the Caribbean with health-conscious, quality ingredients and is also an active community member and volunteer, regularly hosting lunches at the High School of Recording Arts in St. Paul.
Nautical Bowls brought all their healthy vibes with organic, gluten-free, dairy-free, plant-based menu options. Owned by a local MN family, they have 25 locations and donate meals to children overseas in partnership with Venture.
I vote for another event like this in the spring. I'll happily wear a snowsuit to snack on food truck treats in the winter!
Be on the lookout for more Student Life events and stay in the know with the Century College App. The Food Truck Bash event required attendees to download and check-in, so come to the next event with the app already downloaded to make the check-in process go quickly.