Cal's Pizza Factory
October 27, 2021
Based on a student recommendation from our century app, I went with my family to Cal's Pizza Factory to do a review and was writing it up when I realized that, hey, I forgot to take pictures before I ate. I was hungry that night. So, I thought, why not go again? It's more accurate to say that I ordered in again because I didn't have time to sit in the restaurant, and I felt like watching a movie while eating my pizza. Cal's has an online app to place your order for pickup or delivery that is easy to navigate, and you earn points for every order you put on the app provided you have chosen a username and password. Here's the link: https://www.nsppizza.com/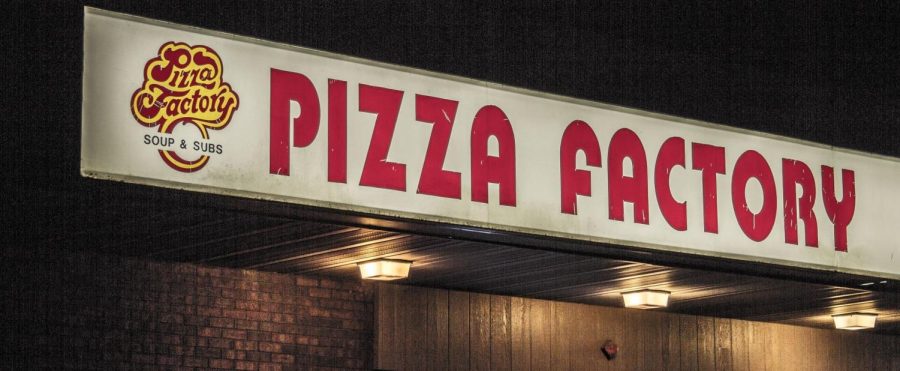 I'm not the most adventurous when it comes to pizza. I usually order the same thing wherever I go to gauge a pizza restaurant's pizza sauce and crust. Occasionally I'll deviate from my pattern, but not this time. I ordered Canadian bacon, green pepper, onion, and black olives. If I like how they do my standby, then I will venture onto other things. These guys did not disappoint. The toppings were plentiful, along with an excellent ratio of cheese to sauce. Cheese covered the pizza edge to edge.
This time around, I remembered asking for a well-done pizza, a menu choice on Cal's website. Well done means the cheese is melty with some browning of the cheese. Cal's pulled this off perfectly. The cheese had a beautiful golden-brown crown over most of the pizza. To some, this might be a minor detail, but for me, the browning of the cheese supplies another layer of caramelized flavor and ensures that I'll be coming back to that pizza place to try something new at some point.
The flavor of the sauce was sweeter and thinner in texture than I usually like. I tend to like a thicker, chunkier sauce. However, as I continued to eat the pizza, the sauce's sweetness complimented the saltiness of the Canadian bacon perfectly.
Along with the pizza, we enjoyed an order of pizza fries, a cheese pizza without sauce cut into strips to dip the strips into pizza sauce. Once again, I asked for well done. The cheese was evenly browned, and the crust was crispy. The combined flavor of the sweet pizza sauce and the mildly salty pizza fry was terrific. No pizza fry made its way into the fridge that night. Easily another win. Cal's is now on my favorite restaurant list.
Rachel Liesman, thank you for the recommendation of the broasted potatoes. They are easily the best. Most broasted potatoes I've ever had were whole potatoes quartered lengthwise before being pressure fried (broasted). Cal's puts their spin on broasted potatoes. They slice them thin like chips. The chips are maybe a ¼ inch thick and crispy on the outside and tender inside. On Cal's menu, you can get the broasted potatoes soft or crisp. Sour cream dipping sauce accompanies these potatoes. The only downside to these is they seem to need salt. That I quickly fixed with a couple of shakes of popcorn salt. I don't mind adding salt. It's a bummer when you have too much.
Cal's Pizza Factory is located at 2137 N. Division St. in North St. Paul. Unfortunately, they don't have a student discount, but they are worth a try. Their hours are 4 PM to 10 PM daily. Check them out!