https://gowoodducks.com/landing/index
Century College Women's Volleyball is off to Regionals!
October 27, 2021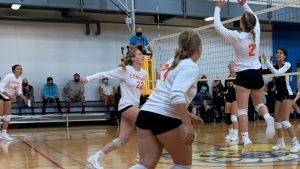 The Century College Women's Volleyball team has advanced to the Region XIII Tournament after winning their final regular-season match against Western Tech College last week. This year marks the Volleyball team's first year as a part of the Minnesota College Athletic Conference (MCAC), where they placed 4th place in their division. Their first regional game will be played this Friday, October 29th, at 6 PM against MN-State Fergus Falls in an away game.
If travel is an issue, worry not, you can catch the game via live-stream on the Century College Volleyball Facebook page: https://www.facebook.com/pages/category/College—University/Century-College-Volleyball-106859640722705/
Come show your support for the momentous event!