Wildlife in Zimbabwe
March 15, 2022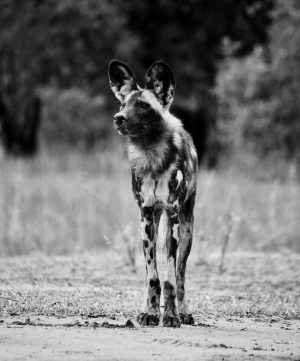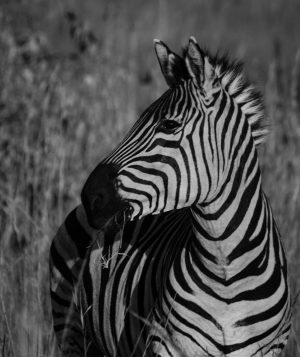 Located in Southern Africa, Zimbabwe is known for its breathtaking landscapes and variety of wildlife. Home to some of the most popular wildlife conservation parks in Africa, Zimbabwe has a lot to offer. The Zambezi River runs along the northern border, supplying water to nearby streams as well as Victoria Falls, one of the largest waterfalls in the world. Animals such as lions, painted dogs, and leopards often prey on elephants and buffalo along the river's edges, while zebra, giraffe, and impala tend to feed on surrounding grass plains. 
Wildlife safaris are a popular tourist attraction that encourages people to visit Zimbabwe. Home to the Big Five (lion, elephant, rhino, buffalo and leopard), you are guaranteed to have a positive experience. However, in the past two years the country has faced a devastating drought that has dried up many watering holes in conservation parks. The drought has not only affected the people of Zimbabwe, but also the wildlife and economy. This is the worst drought the country has seen in over 100 years. In turn, animals are struggling to survive, food sources are becoming sparse and herds have to migrate for days in order to find water. A place which was once filled with wildlife has now become a rare encounter for locals and tourists to see.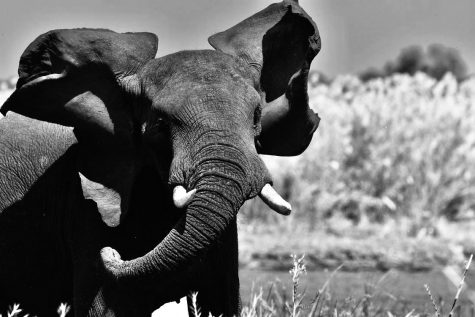 Unfortunately, within the past decade, the population of such animals has exponentially decreased. The biggest ones are the African elephant and the black rhino; due to their ivory tusks, they are a target for poachers. For years now, poachers have been traveling into Zimbabwe for the sole purpose of ivory trading. Ivory trading is an illegal trade that still takes place in many African and Asian countries. There is a high demand for ivory on the black market, primarily for medical and spiritual purposes. Ivory is very smooth and easy to carve, and a lot of people believe that wearing ivory in the form of a bracelet or necklace can increase luck. It is far more valuable than gold or silver due to its rarity. 
Although Zimbabwe's wildlife is not what it used to be, there are still plenty of opportunities to see animals in the wild. One of the most interesting animals is the painted dog. Native to sub-Saharan Africa, painted dogs are medium-sized hunting dogs that usually prey on antelope. They are often referred to as Africa's version of a wolf and tend to be a rare sighting.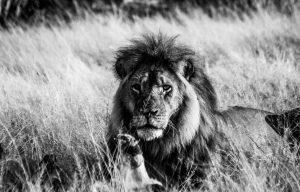 The most notorious animal that comes to mind when referring to African wildlife is the lion. As part of the Big Five, the lion travels in a group called a pride where the female lions are the main hunters. The manes and bigger build distinguish male lions. 
Found lurking in the Zambezi River, the crocodile is the most dangerous predator. In the last decade the crocodile population has multiplied, making it unsafe to swim or go near bodies or water.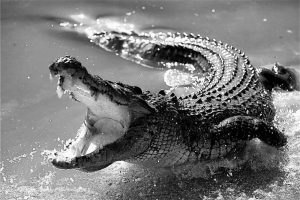 The largest animal in the Big Five is the African elephant. Known for its ivory tusks, the elephant is close to extinction. Despite their size, elephants are known for being peaceful and calm unless their calf is endangered. They typically feed on leaves, branches, and bushes, however, the marula fruit is a delicacy that an elephant will never pass up. The marula fruit ferments after a while of being on the ground, therefore elephants can get drunk from eating these fruits. 
Zimbabwe has faced detrimental harm to their wildlife in the past few years. Humans need to learn how to coexist with these animals, for all we know, years from now the only place we will be able to see them is in the zoo. It is important to protect these animals that are close to extinction. Remember to always shoot them with a camera and never with a gun.