A "Found Roll" Makes Connections
Near the Niche Gallery on West Campus, you might notice a display case with an accordion style book. The handcrafted photo book is entitled "Found Roll," and is an installation by photographer and former Century College Photo Lab Assistant Justin D. Allen. Justin Allen is an artist, photographer, and bookmaker living in Maplewood, MN. He is currently an MFA Candidate at the University of Minnesota and was kind enough to loan us this piece for our Associate of Fine Arts program. I was recently able to catch up with Justin and find out more about this fascinating art piece.
TCT: Looking at your work it mentions a found roll of 35mm film as the catalyst for its creation. Tell us about that.
Justin D. Allen: While on vacation with my partner's family, I stumbled across a roll of film which had been left in a trailhead parking lot in Olympic National Park. Sympathizing with the unknown photographer who mistakenly left the roll of film behind, I made it my job to develop the film in an attempt to return it to its owner.
TCT: A real-life mystery! So, when you got home and developed the film what did you discover?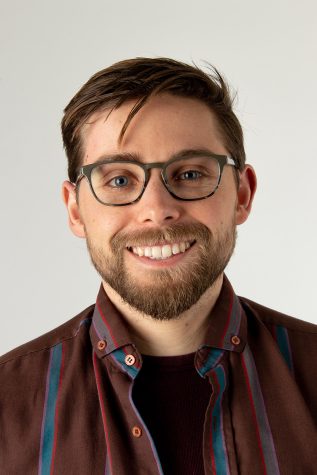 JA: I discovered an intimate couple who playfully turned the camera on each other. Upon developing the film, I found that our paths crossed many times during our tandem, simultaneous vacations. Like ships passing in the night, our travels continually converged and diverged as we followed the tourist circuit.
TCT: So how did you connect to that experience?
JA: It gave me a clear sense that we were on separate vacations, but ones that were bound to intersect and diverge. Of course, we had personal experiences at The Hall of Mosses, Sol Duc Falls, and other attractions, but there was also the experience we shared with thousands of other tourists. [Determined to return the photos and solve the mystery, Justin scanned through the photos for anything that might identify the couple. He was able to spot a motorcycle in several photos and a license plate. Armed with that information he hired a private investigator to track down the unknown couple]
TCT: Wow, that's amazing! How long did it take to find them?
JA: It took me about 6 months to find them because they rented a motorcycle from someone else.
TCT: What was their reaction when you contacted them?
JA: They were incredibly surprised and grateful that I had found their film and were excited to collaborate. Because I was tracking them down through a private investigator, I instructed the PI to give them my email and phone number so that they had a choice whether to engage with me or not. It was important that they didn't feel like I was preying on them.
TCT: So, your book came out of that experience and collaboration with them.
JA: Yes, luckily, they were very grateful and happy to speak over the phone about the events that took place and our "tandem vacations". The book weaves our images together in order to put them in conversation with each other. The images are then merged with text I collected while collaborating with the Seattle-based private investigator to find the owner of the found roll.
TCT: How do you feel your work can connect with others and what do you hope people take away from it?
JA: I always try to start from a place of universal understanding in order to connect with others. In the case of Found Roll, I started with the simple desire to share my curiosity of the misplaced roll of film and the unknown photographer who left it there. It is my goal to make artwork with entry points that are easily accessible as long as the audience has the time and curiosity to come along for the ride with me. Then, I use elements of chance and humor in order to abstract the subject matter and create new interpretations.
In Found Roll, I do this by pairing my own photographs with those of the mystery photographer. As a result, I am able to create new, unexpected narratives or find shared themes that access something deeper in the human experience that was hiding in plain sight. I hope that the viewers of my work will take away a sense of curiosity and of shared experience. I want my work to be a reminder that there are stories all around us that can lead in unexpected directions if we allow them a little bit of our time and attention.
TCT: Justin thank you for sharing such an amazing story and intriguing piece of art. How can we see more of your work?
JA: A video documentation of the book is located at the following link: https://vimeo.com/659413660. You can see more of my photographs, art, and books on my website at www.justin-d-allen.com.
Leave a Comment
About the Contributor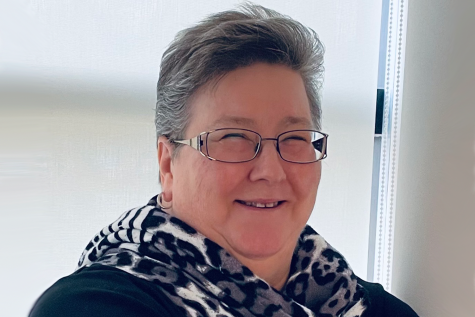 Monika Rogge, Writer
Monika Rogge is an artist, photographer, and poet based in Stillwater, MN. She is currently an AFA student at Century College.