Legend Book Review
Book review:
Legend series by Marie Lu
"Masterful."-Los Angeles Times. This series contains three books, each one starting immediately after the other. Legend, Prodigy, and Champion are the three "Masterful" books by Marie Lu. The first book Legend was published in 2013 and introduces the main characters June and Day. While Prodigy and Champion are following the events that took place during the first book.
In Legend you learn about how the United States is divided into the colonies and republic of America. On the borders of these two countries, you have a total war front with no one allowed to cross. June is a republic soldier at fifteen and is extremely smart when her brother is murdered Day becomes the suspect. But that could be anything except true. Day is from the slums and is known for being a "runner" which is running from crime. You watch as they both find out the truth and help each other.
Prodigy and Champion, the second and third books keep adding to the hardships of Legend. Day and June are prompted to start a revolution when the elector dies but what the revolution entails is not all they think. You enter the boggling mind of the republic and enter the colonies illegally. These two books make an amazing conclusion to the first book.
Marie Lu is also a New York Times bestselling author. She has been an author for a few years now and has multiple different books. But this series is by far her bestselling. There are three novellas that are set to be read after the first three books. They are about life before the books. Happy reading!
View Comments(1)
About the Contributor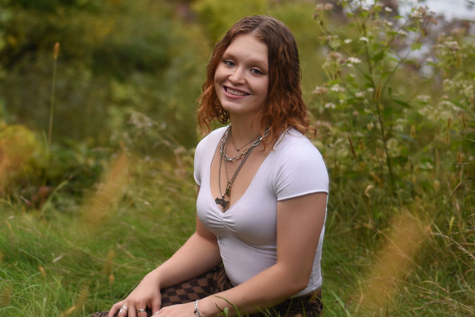 Isabelle Barger, Writer
Hi! I'm Izzy Barger and I currently am a senior in high school at White Bear Lake. I currently help write and edit articles here. In my free time I enjoy...