Niche Gallery: The Bear Inspires Art
April 5, 2023
Century College's graduating art students, in conjunction with the White Bear Center for the Arts and NEA Big Read, have a small show currently installed in the Niche Gallery on West Campus. The NEA Big Read focus for our area this year is Andrew Krivak's, The Bear.
The show is small in size but large in the creativity of its artists. The works by Ash Davis, Sol Guevara, and Monika Rogge each interpret portions of the story into visual form.  Their unique styles and perspectives bring a fresh and dynamic approach to the narrative, inviting viewers to engage with the story in new ways.
Let's look at the fabulous art:
Ash Davis presents a mixed media work on canvas with ceramic elements representing phases of the moon.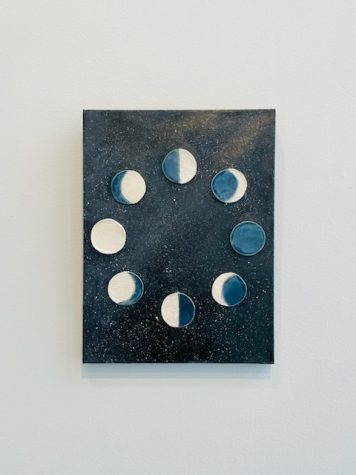 Sol Guevara addresses nature and a darkening yet beautiful world in their work, composed of three silver gelatin prints accentuated by natural plant material.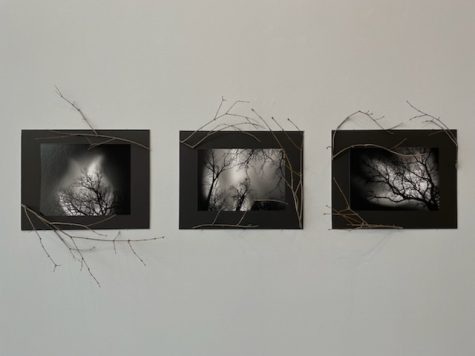 Monika Rogge's two-part piece, Window and Relics, is a work of digitally manipulated photography and hand built ceramic pieces.
Art and photography programs at Century College give students a chance to show off their artistic skills and experiment with different kinds of art. This encourages a culture of creativity and innovation in the college. The departments offer a wide range of courses and programs that equip students with the skills and knowledge needed to pursue careers in the arts or continue their education at four-year institutions.
To learn more about The Bear connect to a review of the book in the Century Times at this link:
https://thecenturytimes.com/2496/features/the-bear-a-fable-of-the-future/
Coming Soon to the Niche: Artist and Century College Art Professor Neil Johnston!