On Stage Creates Dialogue with Diesel Heart
Century College Instructor Corey Culver and his Sociology 2051: Race and Ethnicity class recently hosted a fantastic group of educators from On Stage: Lucas Erickson, Ansa Akyea, Wendy Knox, and Anna Hashizume, and focused on the play Diesel Heart. The interactive session provided the students with an opportunity to explore the social and cultural implications of gentrification and displacement and how they are portrayed. This collaboration highlights the importance of incorporating experiential learning opportunities to enhance students' understanding of complex social issues. The educators presented the participants with the issues surrounding the Rondo neighborhood in St. Paul.
Participants engaged in word association activities related to the concepts of neighborhood, community, and elders. These are all social issues, but they are especially important when discussing the Rondo neighborhood, which is part of the play Diesel Heart. Part of the discussion included having students read dialogue from the play and afterwards reflect on the feelings and truths of each person in a round-robin group discussion. The activities were lively and thought provoking and left the participants with a deeper understanding of the complexities and nuances of the Rondo neighborhood and the importance of community and intergenerational relationships in addressing social issues.
The story of Diesel Heart is truly a story of Minnesota. The play Diesel Heart is described intriguingly on On Stage's Website:
Melvin Whitfield Carter Jr., the father of St. Paul's current mayor, is a true son of Rondo, the city's storied African American neighborhood. He was born in a city divided along racial lines and rich in cultural misunderstanding. Growing up in the 1950s and '60s, he witnessed the destruction of his neighborhood by the I-94 freeway—and he found his way to fighting and trouble. But Carter turned his life around. As a young man, he enlisted in the US Navy. He used his fighting ability to survive racist treatment, winning boxing matches and respect. And as an affirmative action hire in the St. Paul Police Department, facing prejudice at every turn, this hardworking, talented, and highly principled officer fought to protect the people of the city he calls home. Diesel Heart is the story of a leader who created a powerful family legacy by standing up for what is right, even in the face of adversity.
On Stage is a theater outreach program that brings actors and theater educators into classrooms and community settings to read scenes from a play and discuss themes related to current events, personal values, and narratives. To learn more, check out their website:
https://www.onstagemn.org/
Not sure where to catch a play like this one? Try the fabulous History Theater!
https://www.historytheatre.com/
Want to know even more? The book version of Diesel Heart: An Autobiography by Melvin Whitfield Carter Jr. is also available at your local bookseller!
View Comments(1)
About the Writer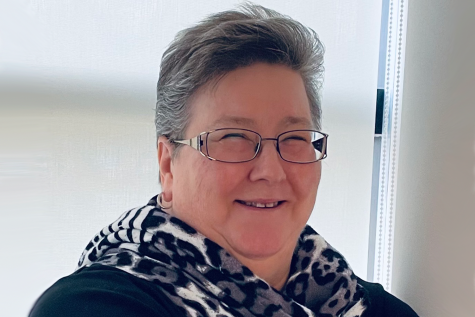 Monika Rogge, Writer
Monika Rogge is an artist, photographer, and poet based in Stillwater, MN. She is currently an AFA student at Century College.