Professor Mier Shares "Notes" on RENT: The Musical!
April 12, 2023
Professor Mier Shares "Notes" on RENT: The Musical!
The Century College Theater department presents RENT: the Musical. This rock opera depicts a year in the life of a band of struggling bohemians in the East Village of contemporary New York. RENT deals with love, loss, and modern life in one incredibly moving story over the course of the following year.
The story highlights the struggles of young artists trying to make a name for themselves in New York City, while also shedding light on the devastating impact of the AIDS epidemic during the 1980s. Two roommates, Mark and Roger, serve as the protagonists of the narrative. Roger is numb to life because of a previous tragedy, while Mark strives to capture it in his attempts to make a movie. Through its powerful music and emotional performances, Rent has become a cultural phenomenon and a timeless masterpiece.
Today we are meeting up with Century professor Shirley Mier to talk about her role in bringing RENT the Musical to the college stage.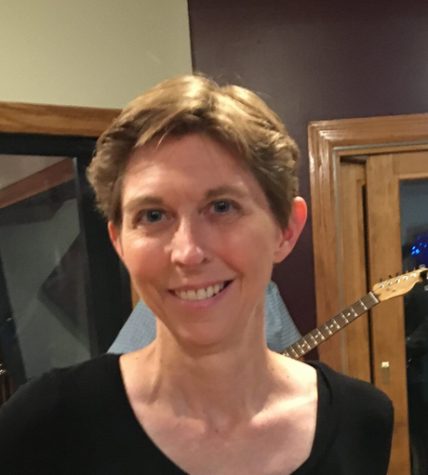 CT: What is your role at Century and what role do you play in the production of RENT?
SM: I am currently the Fine Arts department chairperson and a music professor at Century. As music director for RENT the Musical, it's my responsibility to lead musical practices and teach the cast about the music for the production. I conduct the pit orchestra's rock combo and keyboard,
CT: Why is a production like RENT important for today's audience?
SM: Rent has a timeless message about love, acceptance, and how hard it is to face death when you're young. The universal message of living for today and making the most of the time you have resonates with the COVID pandemic. There is an important message in RENT about living for today and in the moment!
CT: Is producing or working with music for a show like RENT more difficult than for a "straight" stage play?
SM: Yes, because the performances are all sung just like in an opera, it is a rock opera, and the performers do not have the same type of vocal breaks. There is a lot of physical endurance required as they are dancing and singing, so lots of movement.
CT: How many hours are involved in rehearsals on average?
SM: Wow. A lot of hours. Over a hundred and it is usually around two months to get everything pulled together. There are full rehearsals, music run-throughs with the band, rehearsals called sit/sing which just cover the music and voice, not the dancing and stage work. There is a lot of work involved.
CT: How does working in the theater and especially on a musical like RENT demand a good working relationship among these participants: actor(s), musical director/conductor, choreographer, costuming, set design, and director?
SM: Well, the director of stage choreography consults with the musical director and director about casting choices and cast size. We have joint production meetings where we talk about lighting, costumes, and other components of the production. Everyone needs to work as a team to produce a successful production.
CT: Can learning about music and theater be helpful in other areas of life?
SM: Many studies prove that music benefits the brain and the community and is enjoyable. Music is all around us and can take many different forms, from playing an instrument to dancing or even just using your body to clap a beat. Music is all about storytelling, and you'll experience that in the musical Rent.
CT: Thank you so much for meeting with us professor! Anything else you would like to add?
SM: Just that we have a wonderful, hardworking group of performers, and everyone is going to enjoy this heartfelt and thoughtful production!
We would like to invite you to attend our production of RENT we are producing here at Century College, FREE! Below (on the poster) are the dates. We run this weekend, next weekend, and a third weekend until April 30th…but don't wait as tickets are going fast!
Below, is the link to reserve your FREE tickets:
Century College FREE Ticket Reservation Link:
https://form.jotform.com/230574686618063
Please Note:
-The FREE Ticket reservation link is for current Century Students, Staff, Faculty and Administrators ONLY.