Experiencing Art on a Budget
Whether it's the weekend, a break between class, work, or parenting – whatever your hectic schedule is – experiencing art can be both a rewarding and a relaxing experience,  one that gives your mind the stimulation it craves while dialing your brainwaves to a nirvanic vibe.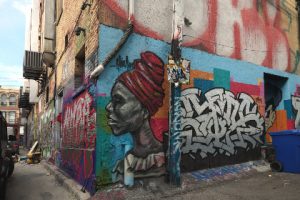 Chances are, if you're reading this, you're a cost-conscious faculty member or college student like me, skeptical of spending money on what doesn't seem necessary. We are fortunate to live in an area that flourishes with an essence of art! This makes experiencing art on a tight budget much simpler, if you know where to look. 
Within the walls of Century College, creative minds are put to work producing art in many forms. While walking through the music studies halls on West Campus, one can often catch a glimpse of student musicians practicing their specialties. Students and educators alike prepare for band, orchestra, and choir concerts that are held multiple times a year and are always free to the public. These shows are enjoyable for all ages! 
Our Theatre Department is one of substance and regard. When speaking with Paul Aberasturi, Professor and Theater Program Coordinator here at Century, I could feel the overwhelming pride that he puts into his work, which is especially student focused. When choosing which plays to bring to life, Aberasturi considers a few different aspects by asking, "How I can service the students first and foremost, and then second, the technical aspects? Can we do this well?" He continues, "I want to choose a play that we can make stand on its own two feet and look strong with what we have the opportunity to provide it." Century Playhouse offers three full programs a year, free for all students, staff, and faculty. Tickets for senior citizens and students who do not attend Century are discounted. For anyone else interested, tickets are priced at a low cost of $12.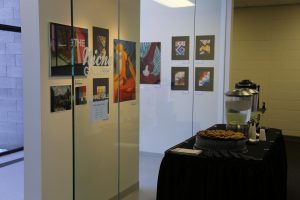 Perhaps you are looking for a quieter, more personal experience on campus to relieve some tension or incite inspiration. The Niche Gallery, which is located on the second floor of the West Campus next to the W3 doors, offers a personal encounter. Upon initial arrival you may wonder, "is this it?" Very quickly one can realize how the small size of the room encourages intimacy, the bright walls help clear the mind, and focus can be achieved to fully experience the emotions created in the moment. Plans are currently being devised for a new gallery, expected to be open to the public in the fall of 2020. 
If you're interested in a more hands-on art experience, Art Club is a great option. Casandra (Cas) Ahiers, President of the Art Club states, "It's all about acceptance[…] everybody's welcome; we encourage people to try new art forms." Art Club is free to all students, and that includes supplies! "Part of our budget is to go to art supplies for people in the Art Club[…] people don't really realize that[…] it needs to be utilized!" encourages Rebecca (Becky) Matheson, Vice-President of the Art Club. If this experience sounds right for you, Art Club meets Tuesdays from 2-4pm in room W1040. 
Maybe you feel like you need a break from campus life. Before looking outside of Century, it is wise to check the Connection. This resource can be found on West Campus on the first floor next to the Nest, and on East Campus in the science hall to which the bridge connects. Discounted tickets are offered for some amazing entertainment. The Connection provides discounted tickets for students, staff and faculty to events like the Minnesota Wild, the Harlem Globetrotters, a renaissance festival, and much more! 
The Twin Cities streets move to the beat of many drums. With a bounty of diverse venues and artists, we can find a new reason to sway our hips with each corner we turn. Free music festivals and local music acts are an easy internet search away, but if you're willing to put in some work, tickets can be compensated. Venues like the Skyway Theater seek to hire "ambassadors", who can assist in the promotion of shows in order to get free entry and other incentives. You may even consider working security at a show. Although it is important to focus on your job, it can offer a unique way to get paid and experience an up-close performance. 
The Orpheum, the Guthrie, the Ordway– all recognizable names, but ticket prices may not be recognizable to someone on a budget. Aberasturi provides us with an awesome tip for utilizing student discounts. "If you're a student, you can show up in the box office line [early] you can get a ticket… we're talking good tickets, like orchestra seating." Theaters, along with many other engaging experiences in our area, offer extraordinary student discounts, so it pays to be a student! You may also be interested in a movie theater experience, in which I recommend Marcus Theatre in Oakdale, which offers five-dollar movies on Tuesdays. 
When we imagine art taking place in the Twin Cities, we think of the Minneapolis Institute of art. The MIA, along with the Weisman Art Museum, and Franconia Sculpture Park are all free to tour! Donations are welcomed and encouraged. While you're visiting any one of these institutions, pay attention to the buildings around you. Architecture is a subtle yet huge form of art that is an often-overseen omnipresence. The skyline of the Twin Cities has inspired many architects to add their design to the skyscraper horizon. 
Experiencing art without reserve is important for the sanctity of exposure. When we focus less on our wallets, we allow ourselves to acknowledge the feelings that art gives us. When we expose ourselves to new, different, and even forgotten familiars, we become aware of the world around us and connections we make with other people through the feelings that art creates. Indulging in art doesn't have to be stressful. In a world where art can be found in almost anything, look around! There is much to explore. 
Leave a Comment