Volleyball is More Than Just a Sport: An Interview with Century's Women's Volleyball Coach, Jay Kam
By Morgan Lund
It's a chilly, rainy morning in White Bear Lake, Minnesota. In the warm Starbucks sits Jay Kam, wearing a vibrant orange shirt under a black vest, the Century Volleyball logo embroidered on the chest. Jay has been coaching the Century Women's Volleyball team since its beginning in 2018. Right now, Century is ranked #8 in the state NJCAA rankings. Coach Kam grew up surrounded by community and playing volleyball in Japan, and he uses the ethics he learned in childhood and applies them to Century's team. He told The Century Times about how he uses community and bonding in creating a winning team.
Interview edited for length and clarity.
TCT: How did you come about being the volleyball coach?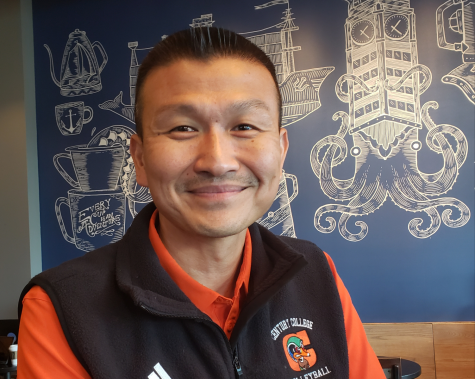 Jay Kam: Century always had a phenomenal baseball program. Our baseball program would go and make the college world series on a yearly basis. But, with Title IX, they needed to have a women's sport. Dwight Kotila is our athletic director, and when he got hired, he was asked to bring athletics back to Century. He brought back baseball, because that's what he knew. With Title IX, we need to have as much participation with women's sports as possible. He brought in softball and soccer. And, you know, I think they could have done well, but for whatever reason, it just never took off.
Back in 2018, he was talking about trying a different sport. He was going to bring in trap shooting. I thought he was nuts! I said to him, "Look, I don't think you should bring in trap shooting. I think you should bring in volleyball, because in the state of Minnesota, more girls play in high school volleyball than in any other sport." So, he said, "We'll do it on a club basis- if you coach."
I've had very little coaching experience at the time; I've volunteer-coached at some high schools. I grew up in Japan playing volleyball, but in the United States, boy's volleyball isn't a huge deal. I agreed to that, and the first year, I just had a try out.
TCT: How have you seen the team grow?
JK: The first year, I had about 25 or 26 girls come to try out. Everyone was like, "Wow, there is a draw for volleyball!" The only problem was, only about 3 or 4 of them had formal volleyball coaching. Everyone else showed up saying, "I wanna play!"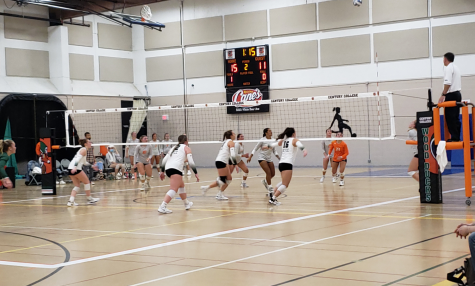 "
                   "I have two daughters. But, this year, I have fifteen daughters. I just added thirteen more.
— Jay Kam
That spring, we went and played in a couple of tournaments. We didn't play very well, but we had a lot of fun doing it. That May, both the athletic director and the dean decided to make us a NJCAA sport. That was great! Problem was, that left me zero time to recruit. I had a few players returning from the club season, and I got a bunch of people to just walk on. That was our non-conference season, and, you know, we didn't do great. I was just learning at the time.
The following year, I actually had a few recruits coming from other places. I thought we were gonna have a pretty good year, with the returning players and everything, but COVID happened, and that canceled our season. Then last year was our first year in the MCAC conference, and we ended up being one game under five hundred. But, that year, we ended up getting a little bit of recognition. People kinda knew who we were, but not really understanding where we were going.
This year, we went to our first tournament of the season in Chicago and we did pretty well. We played a lot of the top teams in the country. We turned some heads. So, that first weekend, we were ranked twelfth in the nation, just coming out of that tournament. After that, we beat a really good team, a top ten team, so then we got bumped up to eighth. We lost a couple of close ones, and got bumped back down to ninth. That's where we are right now. Then, on Wednesday (September 21st), we beat the #3 team in the country, Rochester, so I'm expecting on Monday to be ranked a lot higher. That's kind of a little of the history of our program; where we started, to where we are now.
TCT: What are your strategies to build a winning team? How do you promote bonding between the students?
JK: For me, it's like, Do I wanna build a winning program? Yes, but that's not the most important thing to me. I grew up in Japan, where volleyball is about respect. Respect is a huge thing for me. When it comes to volleyball, we have to respect the other team. We have to be grateful for the other team, because, without the other team, there is no volleyball game. Without the referees and the line judges, there is no game. After a match, we thank the other team. We thank the referees. We thank the fans. The fans are the parents, the community. If students are there, we have to thank the students, because there is an athletic fee included in the tuition. Without that, we can't do what we do. We have to be very grateful for that. That's one of the things that I am trying to teach them, gratefulness.
We're trying to give back to reach out to the community a little bit more. Growing up in Japan, it's a little bit different. They really push the idea of community. I really want to get my team involved in volunteering a little bit more. We fundraised for Feed My Starving Children last month. I've been reaching out to all the assisted living facilities, because our games don't cost anything, and so I've invited them all to our matches.
"
                  I was able to get a phenomenal group of athletes.
— Jay Kam
When I was in college, one of the best experiences for me was giving back to the community. The community has given so much. We have been sponsored by Raising Canes and American Legion of Bayport has given us a lot of money over the years, and then Kokoro Volleyball Club, which is right up the street here, we partner with them. I think that the community giving to us, is our responsibility to give back as well, somehow, someway.
At the end of the day, we're a college team. Do we wanna win? Yes. At the same time, like, we're a two year program. It's not the same as a four year program; you don't get the dorm life. I think, being part of a club, you find this experience a little more enjoyable. Yeah, we don't have the dorm life, or any of that stuff, but if we can do a kayak trip down the river, let's do it! If we can do a campout and do karaoke all night long, let's do it! It's not for everybody, but I'm just trying to create a winning experience. That's what I love about sports. It's very cliché, but we learn a lot. We learn how to deal with adversity.
TCT: How do you bond with your student athletes, from a coach's perspective?
JK: I'm a volleyball coach, but I'm also a life coach. You guys are 18, 19 years old. You guys are in a part of your life where you're transitioning, and, let's be honest, when I was 18 I had no idea who I was! So, if I can help in that journey, I'd love to. Coach them in volleyball, coach them in life, and make sure that they get their schoolwork done!! I don't know how they do it, it's a lot of balance. It's one of those things that, if it's valuable to you, it's worth it. That's where I'm at. At the beginning of the season, I say to them, "I have two daughters. But, this year, I have fifteen daughters. I just added thirteen more."  
TCT: What makes this year's team so special, compared to the other years?
"
                  You see the team's excitement, and you can't help but be excited.
— Jay Kam
JK: First of all, we have better talent. I have to thank everybody from years past that played for me. They were all walk-ons, majority of them only played for their high school. Not a ton of experience. But, they played hard, and they played well. When you recruit, everyone watches the year before. I was able to get a phenomenal group of athletes. And, a great returning group from last year. That really helps. Second thing is, just like any good working environment, we have a bunch of different personalities. We need a bunch of different personalities. We can't all be leaders, but we can't all be followers. We also have a good mix of serious and goofy. In sports, and in many things in life, if you take things too seriously, it's tough. We're resilient, we're hard working, and, at the end of the day, we just have fun!
TCT: So, what are your plans to stay high in the rankings?
JK: That is the question of a lifetime! As a community college coach, it's hard. We lose players every two years, if not every one year. I'm constantly recruiting. I'm hoping people see that we have competitive volleyball, it's close to home, and it's much cheaper than your division three private schools. To keep us where we are, I need to continue to find athletes that love the game, athletes that love people, and athletes that want to be a part of something special. At the end of the day, I am looking for good people. I shoot for the moon! Someone's gotta be there- why not us? I went from recruiting to be in the top ten, and now I'm recruiting to be the best.
TCT: I don't know much about sports, myself. For those of us who don't know much about volleyball but have interest in going to a game, what would you say to them about the sport itself?
JK: Oh my gosh! You know, volleyball can be so fun. I think that until you actually play it, you don't realize the amount of skill that's involved. The beauty of the athleticism is just something to look for. I'll watch any sort of competition, whether it be singing, dancing, poetry, because it is a lot of fun to watch somebody be good at something.
You know, what you find enjoyable about our team is that it's more than just volleyball. It's not just a sport. It's about joy. You see the team's excitement, and you can't help but be excited. Are you a volleyball fan? No, but you're a Wood Duck! This is your team! When you are with people who are excited and fun, you can't help but be excited. That's what's fun about sports. We are fun to watch!
JK: Well, we're halfway through the season. 13 games down, 13 games left. I could not be more proud of this team. Any challenge that I have put their way, they have embraced. I am very grateful for the administration, because they have given us so much, by keeping the program. Of course, the student body, I want to thank them for their contributions. And of course, our community partners and sponsors. Without them, we wouldn't have anything. As much as I'd like to say, "I did this" and "I did that", it's nothing without all that. I can facilitate, but without them, we would be nothing. I think people need to realize, it's not just Century's team: it's a community team.
"
'               I think people need to realize, it's not just Century's team: it's a community team.
— Jay Kam
I'm very self-reflective at this point in my career, and I keep asking myself, 'Why do I do this?' And the answer that keeps coming back to me, is that I love the students. So, I'm gonna keep doing it! So, when they ask why they want to be on the team, it's more than that they love volleyball. I want them to say they love the team.
If you are interested in going to a volleyball game, their website is https://www.gowoodducks.com/landing/index.
View Comments(1)
About the Contributors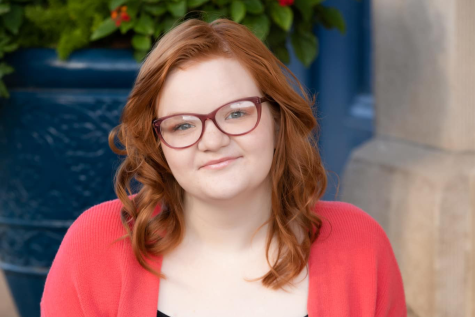 Morgan Lund, Writer
Hi there! I am an Elementary Education major, and this is my first semester at Century. I can't wait to start writing for the Century Times! For fun,...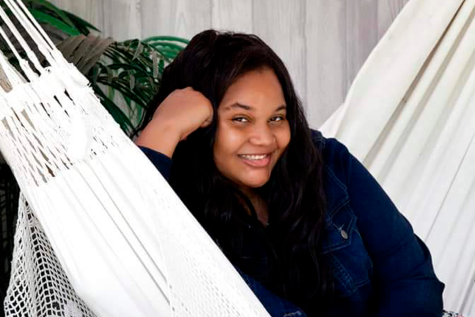 Kaylin Baker, TCT Photographer
Hello! I am Kaylin, a photographer for Century Time. This is my second year on the team and second year of being at Century college. My major is photographer...