What do Century Students Need to Know about Century College ESOL Classes?
Reading, writing, speaking, and listening are required skills for achievement. If we want to go to college, but our first language is not English, there is an option for us. To get a good education, we need strong English skills, which makes us more employable. If this describes you, continue reading.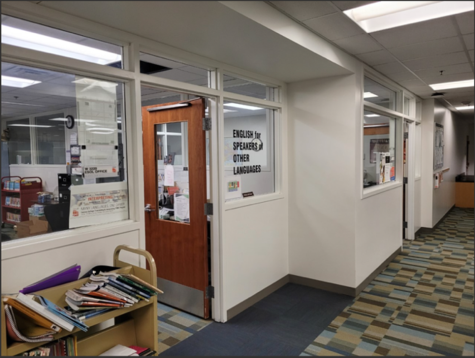 Whether you are a beginner or an advanced English speaker, Century College's English for Speakers of Other Languages (ESOL) can help you improve your reading, writing, and speaking skills. Whether enrolled in ESOL classes or not, the ESOL Program offers plenty of support to students who are struggling with the material. The ESOL classes have books that can assist students with their writing and reading skills to use in other college classes. Moreover, Peder Hoffman, who is the ESOL Program Lab Technician, as well as the student workers, provide help with English tutoring. They also help with technology or other issues that student might have. For example, if you forget your password or cannot log in to your college account, the ESOL Program can help with that. Another example would be if the material is too hard to understand. The ESOL Program also provides English tutoring sessions that will improve your skills and help you understand the material.

When students participate in the ESOL program, they also learn things that will help them do better in college. An example is after you finish the ESOL classes, you do better in regular college-level classes. Students who are not native English speakers and do not go to ESOL classes struggle more if compared to the ones that attend those classes. When I interviewed a former ESOL student, let's call him John Doe, he advised that students are likely to succeed if they enjoy their classes and take their studying seriously. John also said that they will improve their writing, speaking, and reading skills. He stated that the ESOL programs assisted him in learning more about taking notes and speaking. Additionally, he claimed that ESOL classes improved his communication, writing, and reading abilities. After John completed all the ESOL classes, he managed to outperform other first-year students who were English native speakers. He said that the ESOL program made it easier for him to graduate with honors.
ESOL classes enable you to meet people from other countries and you can learn about other nationalities and cultures. In addition, ESOL students are a very welcoming and supportive community. ESOL classes are an excellent way to broaden your horizons and develop a more accepting attitude toward other people and their backgrounds. I am part of the ESOL community, and I have learned that there is so much cultural diversity in Century College.
There is more help available outside the ESOL department. You can apply to the Trio program if you are a first-generation student in your family. There is also a multicultural club that students can join. Both programs offer a good way to strengthen your English skills. Students who put time into studying develop a routine that helps them achieve better grades in their classes. Students who meet their studying goals and go above and beyond in their classroom participation understand the material more easily.
In conclusion, whether you are enrolled in ESOL classes or not, it is in the best interest of students to get help from ESOL. There is a support system in place, and no matter how much you know about the subject, tutors can still help you. In the long run, students who are enrolled in ESOL classes or students who get support from the ESOL center are more likely to achieve higher overall grades than those who do not.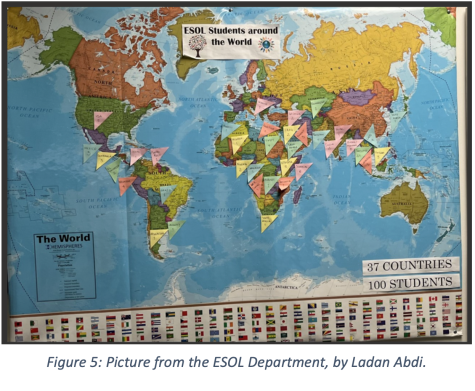 Leave a Comment