Black History Is American History: Rev. Dr. Martin Luther King Jr.
Editor's note: This article is the second part of a series, Black History Is American History, by Kiarra Ballard. Each day in February, we will publish a new entry in the series, focusing on an influential Black figure from history. You can find all of the entries in this series here.
Martin Luther King, Jr. (1929–1968) was a Baptist minister and social activist who led the civil rights movement in the U.S. from the mid-1950s until his assassination in 1968. He was born on January 15, 1929, in Atlanta, Georgia, and died on April 4, 1968, in Memphis, Tennessee. The success of this racial equality campaign that aimed to abolish the legal segregation of African Americans in the South and other regions of the United States was largely due to his guidance. As the leader of the Southern Christian Leadership Conference, which supported nonviolent strategies like the significant March on Washington (1963) to advance racial rights, King attained national recognition. In 1964, he received the Nobel Peace Prize for his work.
Sources: 
https://www.biography.com/activist/martin-luther-king-jr
Leave a Comment
About the Contributor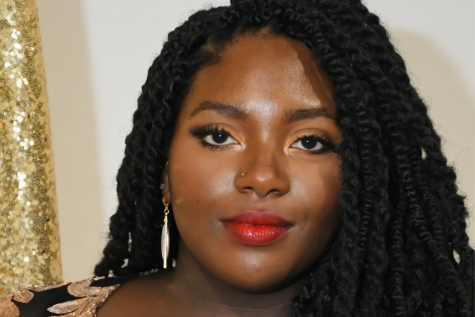 Kiarra Ballard, Writer
Kiarra is a Computer Science major pursuing the creative writing certificate. When not writing or reading, she can be found patching holes in her curtains...