Black History Is American History: Benjamin O. Davis, Sr.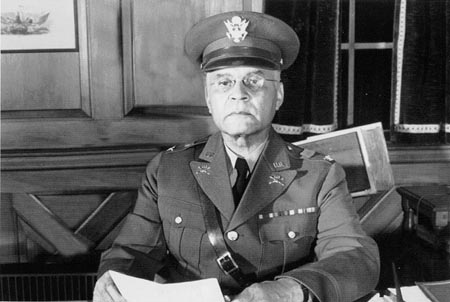 Editor's note: This article is the twenty-fifth part of a series, Black History Is American History, by Kiarra Ballard. Each day in February, we will publish a new entry in the series, focusing on an influential Black figure from history. You can find all of the entries in this series here.
On July 1, 1877, Benjamin O. Davis was born to the delight of his parents, Henrietta Stewart Davis and Louis P. H. Davis. He attended public schools in the nation's capital, graduating from high school and going on to study at Howard University.
Benjamin Davis, Sr. enrolled as a soldier in the 9th Cavalry of the United States Army after serving as a volunteer in the Spanish-American War (1898). After two years, he was promoted to sergeant major, and in 1901, he was commissioned as a second lieutenant.
Over the next forty decades, he taught military science at Tuskegee Institute and Wilberforce University and served in Liberia and the Philippines. Davis was never placed in charge of white soldiers or commanders, and every assignment he received was designed to prevent that possibility. He worked his way through the ranks and in 1930 became the army's first black colonel. As such, President Franklin D. Roosevelt elevated him to brigadier general in 1940.
In January 1941, Davis was promoted to the rank of commanding general of the 4th Brigade, 2nd Cavalry Division at Fort Riley, Kansas. During World War II, he was the commander of an elite military force tasked with ensuring the safety and morale of African American servicemen.
In January 1997, the United States Postal Service issued a stamp as part of its Black Heritage Stamp series to recognize Brigadier General Benjamin O. Davis for his service and accomplishments. A  Bronze Star and several Distinguished Service Medals were some of General Davis's highest U.S. military honors. After 50 years of service, he ultimately announced his retirement in 1948.
Sources:
https://history.army.mil/html/topics/afam/davis.html
Leave a Comment
About the Contributor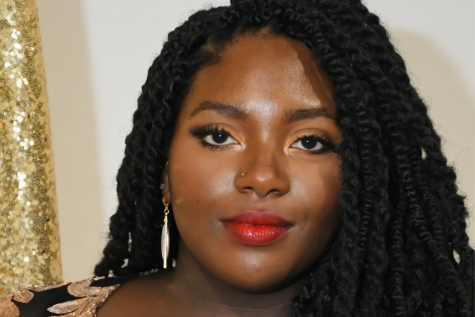 Kiarra Ballard, Writer
Kiarra is a Computer Science major pursuing the creative writing certificate. When not writing or reading, she can be found patching holes in her curtains...