Black History Is American History: Octavia E. Butler
Editor's note: This article is the twenty-seventh part of a series, Black History Is American History, by Kiarra Ballard. Each day in February, we will publish a new entry in the series, focusing on an influential Black figure from history. You can find all of the entries in this series here.
Author Octavia Estelle Butler was born on June 22, 1947, in Pasadena, California. She was brought up by her mom after the tragic death of her dad when she was quite young. Her mother labored as a housekeeper so they could make ends meet. 
Butler was a shy child who stood out for her tall stature. Even though she struggled with reading and writing due to dyslexia, that didn't discourage her from developing into an avid reader. Butler began writing her own tales at a young age and chose to pursue writing as a career when she was around 10 years old.
For her formal education, Butler attended Pasadena City College (A.A., 1968), California State University, and the University of California, Los Angeles. 
With the release of Kindred in 1979, Butler experienced widespread success for the first time in her career. The protagonist of the book is a Black woman who embarks on a time-travel odyssey. After a slow start, Butler's work began garnering acclaim in the mid-1980s. She was awarded the Hugo for Best Short Fiction in 1984 for her story "Voice Sounds." The novella "Bloodchild" was awarded both the Nebula and the Hugo the same year. 
She achieved widespread renown as an author of science fiction books set in futuristic worlds and unique tales about people with extraordinary abilities.  
In 1995, Butler became the first science fiction author to win a MacArthur "genius" award. Butler used fantasy as a means to discuss issues that impact real people. Her art was given depth and complexity as a result of her intense curiosity for the human condition. 
Butler's last work, "Fledgling," was published in 2005, and she passed away at her Seattle home on February 24, 2006. She was 58 years old.
Sources:
https://www.biography.com/authors-writers/octavia-e-butler
Leave a Comment
About the Contributor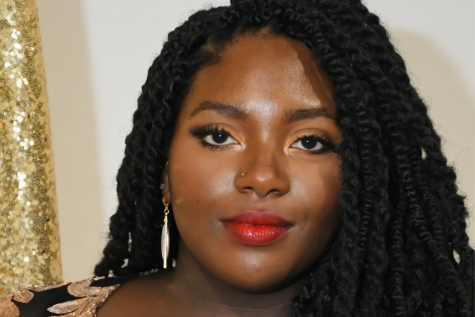 Kiarra Ballard, Writer
Kiarra is a Computer Science major pursuing the creative writing certificate. When not writing or reading, she can be found patching holes in her curtains...