Black History Is American History: Henrietta Lacks
Editor's note: This article is the twenty-sixth part of a series, Black History Is American History, by Kiarra Ballard. Each day in February, we will publish a new entry in the series, focusing on an influential Black figure from history. You can find all of the entries in this series here.
Loretta Pleasant Lacks was born in Roanoke, Virginia on August 1, 1920. Her original name was Henrietta, but she eventually changed it. Henrietta was taken to live with her grandpa in a log cabin that had formerly served as the slave quarters of plantation when her mother passed away in 1924. Henrietta Lacks and her first cousin, David "Day" Lacks shared a small room. Having a child in 1935, the cousins named their child Lawrence. Henrietta, all of 14, was a youngster. The cousins later married and had several more children.  
Lacks first visited Johns Hopkins Hospital on January 29, 1951, complaining of abdominal discomfort and bleeding. After a short time, Dr. Howard Jones determined that she had cervical cancer. 
In the course of Lacks's following radiation treatments, two cervical samples were taken from her without her consent. At the age of 31, she passed away on October 4, 1951, at Johns Hopkins Hospital. 
Pharmaceutical giant Thermo Fisher produces over $35 billion in revenue and most of it is predicated off the contribution of the HeLa cells, despite the fact that Johns Hopkins Hospital claims they never sold or profited from the cells taken from Lacks. After Henrietta passed away, her children were left in the care of relatives who later discovered to be violent. Lacks' children never received  restitution for the theft of their mother's DNA. 
Cancer medications tamoxifen and chemotherapy were both developed in part thanks to her cells, and her cells were also employed in the study that led to the invention of the polio vaccine. Important breakthroughs in the study of leukemia, Parkinson's disease, and the flu were made possible by the HeLa cells. The HeLa cells were the basis for further study that paved the way for cloning, in vitro fertilization, and gene mapping. 
Twenty-five years passed before the Lacks family learned of their mother's immortal contribution. The Henrietta Lacks case highlights racial, ethical, and socioeconomic concerns within the medical system.
Sources:
https://www.biography.com/history-culture/henrietta-lacks
https://henriettalackslegacygroup.org/the-amazing-henrietta-lacks/bibliography/
Leave a Comment
About the Contributor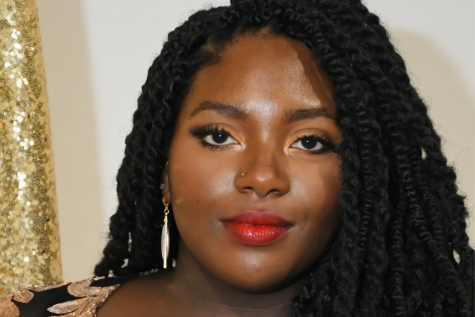 Kiarra Ballard, Writer
Kiarra is a Computer Science major pursuing the creative writing certificate. When not writing or reading, she can be found patching holes in her curtains...