Black History Is American History: Dorothy Vaughan
Editor's note: This article is the fourth part of a series, Black History Is American History, by Kiarra Ballard. Each day in February, we will publish a new entry in the series, focusing on an influential Black figure from history. You can find all of the entries in this series here.
In 1943, during the peak of World War II, Dorothy Vaughan (1910-2008) arrived to the Langley Memorial Aeronautical Laboratory from her career as a mathematics teacher at Robert Russa Moton High School in Farmville, Virginia. With the need for processing aeronautical research data soaring, the Laboratory started recruiting Black women in 1940, two years after President Roosevelt issued Executive Order 8802, which banned racial, religious, and ethnic discrimination in the country's military industry.
Vaughan later led NASA's West Area Computing Unit and made history as the agency's first black manager. She worked on the SCOUT (Solid Controlled Orbital Utility Test) Launch Vehicle Program, which launched the first American satellites into orbit, and is a specialist in FORTRAN, NASA's computer coding language. She collaborated extensively with Kathrine Johnson, one of Langley Research Center's human computers in 1952, on the calculations for Glenn's orbital space flights until she retired from NASA in 1971.
Sources:
https://www.biography.com/news/katherine-johnson-black-female-science-technology-engineering-mathematics
Leave a Comment
About the Contributor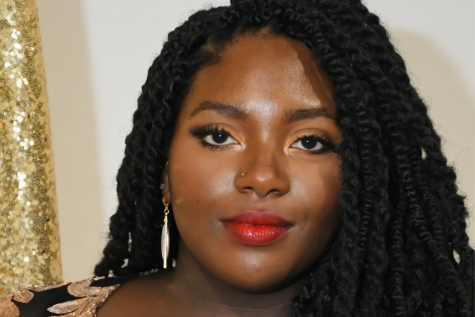 Kiarra Ballard, Writer
Kiarra is a Computer Science major pursuing the creative writing certificate. When not writing or reading, she can be found patching holes in her curtains...