Black History Is American History: Barbara Jordan
Editor's note: This article is the fifth part of a series, Black History Is American History, by Kiarra Ballard. Each day in February, we will publish a new entry in the series, focusing on an influential Black figure from history. You can find all of the entries in this series here.
Barbara Charline Jordan (1936–1996), the middle of three daughters born to Benjamin M. Jordan and Arlyne Patten Jordan, entered the world on February 21, 1936 in Houston, Texas. Barbara Jordan attended public schools in Houston, Texas, and in 1952 she earned a diploma from Phyllis Wheatley High School. She received a Bachelor of Arts from Texas Southern University in 1956 and a Juris Doctor from Boston University in 1959. She started her legal career in Houston, Texas in 1960 after passing the Massachusetts and Texas bars that year.
Barbara Jordan went on to become a prominent politician, lawyer, and lecturer who fought for social equity. A young lawyer from Texas, Jordan dedicated her time for the presidential campaigns of John F. Kennedy and his Texas running mate, Lyndon B. Johnson, while he was a member of the Democratic Party. Jordan was motivated to run for office as a result of her volunteer work. Jordan ran for the Texas State Senate twice without success before finally being elected in 1966. In 1972, she was one of just two African-Americans elected to the U.S. House of Representatives. At the 1976 Democratic National Convention, she made history by becoming the first African American woman to give the keynote speech. Jordan left politics to pursue a career in academia, and she continued to teach even after being forced to use a wheelchair due to multiple sclerosis. For nearly two decades, she shared a home with her life partner, Nancy Earl.
Sources:
https://womenshistory.si.edu/stories/twelve-black-women-know
Leave a Comment
About the Contributor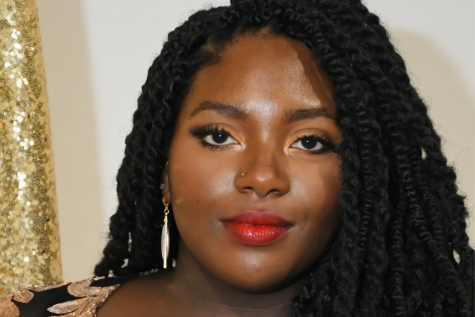 Kiarra Ballard, Writer
Kiarra is a Computer Science major pursuing the creative writing certificate. When not writing or reading, she can be found patching holes in her curtains...