Black History Is American History: Bob Marley
Editor's note: This article is the sixth part of a series, Black History Is American History, by Kiarra Ballard. Each day in February, we will publish a new entry in the series, focusing on an influential Black figure from history. You can find all of the entries in this series here.
On February 6, 1945, in the parish of St. Ann, Jamaica, was born Nesta Robert Marley (1945-1981). White British navy commander Norval Sinclair Marley, almost 60 years old when he met  Cedella, his mother. The young woman grew up in a rural community and was just 19 years old when Marley was born. His father wanted no involvement in his upbringing, therefore his mother was solely responsible for his care.
Robert was never a strong student, so at the age of fourteen he withdrew and went to work as a welder; at night he devoted himself to making music with his longtime companions. In 1963, the trio decided to establish a musical collective known as The Wailers. His lyrical content was a first-person account of slum existence. They were rich with introspective and vengeful societal commentary.
Marley had made repeated efforts to mediate a ceasefire between Jamaica's warring political groups, and it was his performance at the "One Love" peace performance in April 1978 that finally succeeded in accomplishing this goal. As a result of his political influence, he was commissioned to perform at the 1980 celebration of the internationally recognized independence for Zimbabwe. An Order of Merit was granted to Marley by the Jamaican government in April 1981. He had only been diagnosed with cancer for a month when he passed away at the young age of 36.
Sources:
www.britannica.com/biography/Bob-Marley
www.biography.com/news/bob-marley-biography-facts
www.history-biography.com/bob-marley/
Leave a Comment
About the Contributor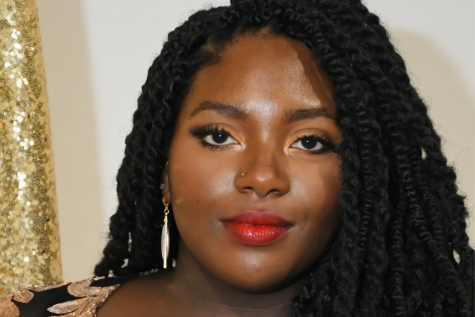 Kiarra Ballard, Writer
Kiarra is a Computer Science major pursuing the creative writing certificate. When not writing or reading, she can be found patching holes in her curtains...