Black History Is American History: Toni Morrison
Editor's note: This article is the eighth part of a series, Black History Is American History, by Kiarra Ballard. Each day in February, we will publish a new entry in the series, focusing on an influential Black figure from history. You can find all of the entries in this series here.
Born Chloe Anthony Wofford on February 18, 1931, in Lorain, Ohio, Toni Morrison (1931 – 2019) is a well-known American author who grew up in a household with deep roots in African-American culture. Her youth was profoundly shaped by the stories, songs, and folktales she heard. She earned degrees from both Cornell and Howard (M.A., 1955).
Morrison began her career in publishing as a fiction editor at Random House in 1965. The Bluest Eye (1970), Morrison's debut novel, is a coming-of-age story about a young Black woman who is bullied and preoccupied with meeting white society's beauty standards—specifically, the desire to have blue eyes.
Morrison continued to publish books during the following several decades, and they received widespread praise from critics. Playing in the Dark: Whiteness and the Literary Imagination was written when she became a professor at Princeton University in 1989.  For her accomplishments in literature, she was awarded the Nobel Prize in 1993, creating history as the first African American woman to earn this honor.
Toni Morrison is widely regarded as a leading thinker among contemporary Black Feminists. Many authors have used her work as a springboard to further her mission of challenging the White gaze.
Morrison passed away from pneumonia-related complications on August 5, 2019, at the age of 88, at Montefiore Medical Center in The Bronx, New York City.
Sources:
https://www.britannica.com/biography/Toni-Morrison
Leave a Comment
About the Writer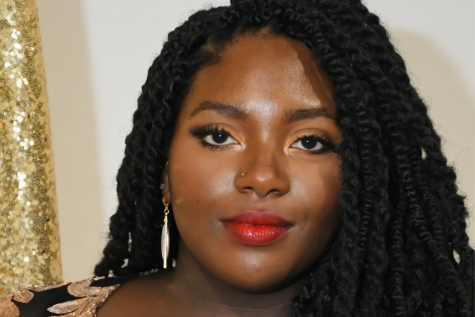 Kiarra Ballard, Writer
Kiarra is a Computer Science major pursuing the creative writing certificate. When not writing or reading, she can be found patching holes in her curtains...