Black History Is American History: George Washington Carver
Editor's note: This article is the eleventh part of a series, Black History Is American History, by Kiarra Ballard. Each day in February, we will publish a new entry in the series, focusing on an influential Black figure from history. You can find all of the entries in this series here.
It's believed that George Washington Carver was born around 1864 (1864-1943). Carver was one of many children born to Mary and Giles, a couple forced into slavery by Moses Carver. Carver, his sister, and their mother were taken from the Carver farm by raiders from Arkansas a week after Carver was born.
In later years, Carver began his work in academia and research shortly after graduating from Iowa State. In 1896, Carver was recruited by Booker T. Washington, the school's namesake and founder, to head the agricultural department at the historically Black Tuskegee Institute.
More than 300 products, including milk, plastics, paints, dyes, cosmetics, medicinal oils, soap, ink, wood stains, and more were developed by Carver using peanuts. Another 118 products were developed using sweet potatoes, including molasses, postage stamp glue, flour, vinegar, synthetic rubber, as well as a type of fuel.
In his final years, all he sought was to help people, and his tireless efforts starkly improved conditions for Black sharecroppers. During a time when farming was the most common occupation in the United States, he helped push agricultural education forward. He did this by spreading the imprint of Tuskegee University across the South through advocating for sustainable farming practices including crop diversification and soil conservation.
On January 5, 1943, at the age of 78, Carver died following a fall down the stairs of his house. On the Tuskegee campus, he was laid to rest beside Booker T. Washington.
Even after his death, Carver continued to be revered as a social figure. President Franklin D. Roosevelt donated $30,000 in 1943 to build a memorial in his memory. This was the first time a Black American had a national monument erected to honor their contributions.
Sources:
https://www.biography.com/scientists/george-washington-carver
Leave a Comment
About the Contributor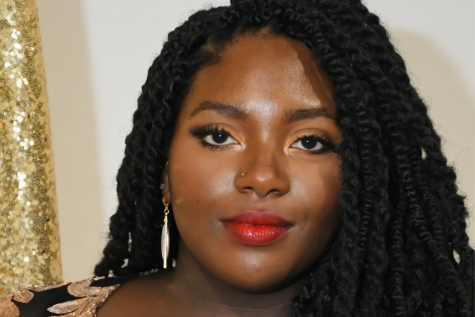 Kiarra Ballard, Writer
Kiarra is a Computer Science major pursuing the creative writing certificate. When not writing or reading, she can be found patching holes in her curtains...