Black History Is American History: Nat King Cole
Editor's note: This article is the thirteenth part of a series, Black History Is American History, by Kiarra Ballard. Each day in February, we will publish a new entry in the series, focusing on an influential Black figure from history. You can find all of the entries in this series here.
On March 17, 1919, Nat Cole (1919-1965) was born in Montgomery, Alabama. He began playing the piano in the church choir when he was about four years old. His father was a Baptist minister.
Cole received professional instruction in classical piano, but his main interest was jazz, so he eventually gave up his classical roots. He later left school at age 15 to pursue a career as a jazz pianist, much to his father's dismay.
The King Cole Trio, named after the children's nursery song, was formed by Cole in 1937. He subsequently went on to produce many of the timeless works that propelled him to fame. He collaborated with well-known artists like Nelson Riddle as well as performers like Ella Fitzgerald and Louis Armstrong.
Cole strove to establish a position as a figure in the Civil Rights movement. While touring in the Southern states, he experienced violent racism that left him shaken. During a mixed-race concert in Alabama in 1956, Cole was assaulted by white supremacists.
In 1956, he opened the door for future Black artists by being the first African American performer to host a variety TV show. Although the show was short-lived due to racist production practices, Cole ignited a movement that would later create opportunities for Black entertainers. 
Cole received a diagnosis of lung cancer in 1964. Just a few months later, the illness claimed his life. He captivated the globe with his fluid and well-articulated vocal delivery before passing away on February 15, 1965, at the age of 45. He was laid to rest in Santa Monica, California.
Sources:
Leave a Comment
About the Contributor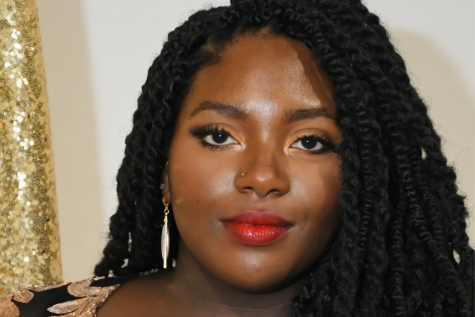 Kiarra Ballard, Writer
Kiarra is a Computer Science major pursuing the creative writing certificate. When not writing or reading, she can be found patching holes in her curtains...