Black History Is American History: Malcolm X
Editor's note: This article is the sixteenth part of a series, Black History Is American History, by Kiarra Ballard. Each day in February, we will publish a new entry in the series, focusing on an influential Black figure from history. You can find all of the entries in this series here.
Malcolm X (Malcolm Little, 1925-1965) was born in Nebraska to a staunchly Christian family. Malcolm's father, the Rev. Earl Little, a Baptist preacher, died after being struck by a streetcar when Malcolm was just six years old. It was believed by Malcolm that this was in fact a homicide and a hate-crime. After his father's death, his family was so destitute that Malcolm's mother picked dandelion greens from the side of the road to feed her children. Malcolm and his brothers were placed in foster homes or transferred to live with family members when she was committed to a mental institution in 1939.
Malcolm had a difficult background and was a troubled young man. He spent time in juvenile detention, developed into a criminal, and went on to become a hustler, drug dealer, and gang leader. When imprisoned from 1946 to 1952, he converted to Islam and joined the Nation of Islam. He changed his last name from "Little" to "X" in accordance with Nation of Islam tradition, since he believed his family name was derived from white slaveholders.
In opposition to Martin Luther King Jr.'s dream of a racially united society attained through nonviolent means, Malcolm X had become a prominent voice of a radicalized wing of the Civil Rights Movement by the early 1960s. Malcolm X contributed to the shift from "Negro" and "colored" to "Black" and "Afro-American" as the names used to refer to African Americans through his Civil Rights crusade.
Malcolm X gave a speech on February 21, 1965, at the Audubon Ballroom in Manhattan. Just as he started to address the crowd, some men charged the stage and started firing shots.
Malcolm X arrived at a local hospital where he was pronounced dead after being struck many times at close range. Three Nation of Islam members were found guilty of the activist's murder and given life sentences.
Sources:
https://www.biography.com/activists/malcolm-x
https://www.britannica.com/biography/Malcolm-X/Final-years-and-legacy
Leave a Comment
About the Contributor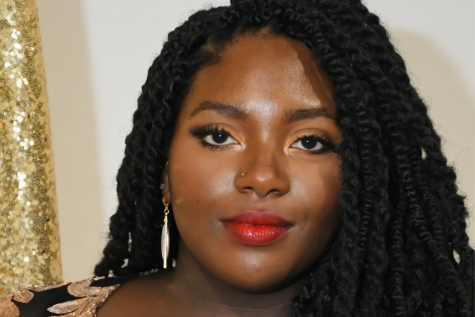 Kiarra Ballard, Writer
Kiarra is a Computer Science major pursuing the creative writing certificate. When not writing or reading, she can be found patching holes in her curtains...