Black History Is American History: Jean-Michel Basquiat
Editor's note: This article is the seventeenth part of a series, Black History Is American History, by Kiarra Ballard. Each day in February, we will publish a new entry in the series, focusing on an influential Black figure from history. You can find all of the entries in this series here.
In 1960, Jean-Michel Basquiat was born in Brooklyn. Matilde Andradas, his mother, was also born in Brooklyn, but to Puerto Rican parents. Gerard Basquiat, his father, emigrated to the United States from Port-au-Prince, Haiti. Because of his family's multicultural background, young Jean-Michel was able to speak not only English and Spanish but also French.
His first canvases were the rusted subway cars of Manhattan. Basquiat later dropped out of high school in 1977, a year before his graduation date. To make a living in the harsh New York environment, he peddled sweatshirts and postcards featuring his artwork. Basquiat's early works were characterized by his frequent use of crown motifs, which he used to honor Black people. This symbolism was purposefully utilized to inspire imagery of royalty or divine martyrs in his Black subjects.
Basquiat used a visual language of signs, symbols, and figures that resonated with him personally to explore his African, Latinx, and American ancestry. His art quickly expanded in size, breadth, and ambition as he transitioned from the street to the gallery. Much of his paintings highlighted his unique position as a poor person of color suddenly thrust within the celebrity art world. He alluded to the disparity between the haves and the have-nots through his sinewy, graffiti-inscribed canvases.
On August 12, 1988, in New York City, Basquiat overdosed and died. At the time, he was 27 years old. A significant spike in both interest and demand for his work rocked the art world after Basquiat's death. In 2017 one of his paintings shattered the record for the highest price paid for a single piece at auction for an American artist.
Sources:
https://www.biography.com/artists/jean-michel-basquiat
Leave a Comment
About the Contributor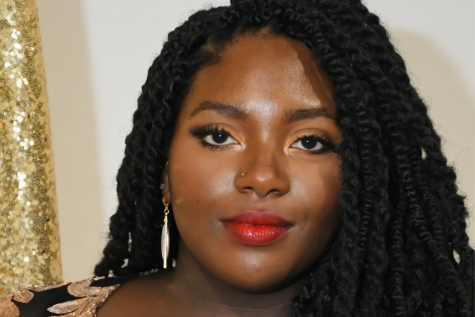 Kiarra Ballard, Writer
Kiarra is a Computer Science major pursuing the creative writing certificate. When not writing or reading, she can be found patching holes in her curtains...