Black History Is American History: Gwendolyn Brooks
Editor's note: This article is the eighteenth part of a series, Black History Is American History, by Kiarra Ballard. Each day in February, we will publish a new entry in the series, focusing on an influential Black figure from history. You can find all of the entries in this series here.
On June 7th, 1917, Gwendolyn Brooks (1917 – 2000) was born in Topeka, Kansas. Through their unconditional love and encouragement, her parents fostered her interest in books and writing. This was instrumental to the later success of her career.
Brooks published her first poem, titled "Eventide," at just 13 years old in "American Childhood." By the time she was 17, she was writing regularly for the Chicago Defender. She honed her skills in poetry workshops after working for the National Association for the Advancement of Colored People and transferring to a four-year university to write about the Black experience in urban settings.
For political and literary reasons, Brooks left the established Harper & Row imprint for the ranks of smaller Black publishers. Her deeds were indicative of the seriousness with which she held the issue of the Black community's economic autonomy. She continued to publish critically acclaimed poetry collections.
Brooks charted history as the first African American woman to earn the title of Poetry Advisor at the U.S. Library of Congress. This honor paved the way for women of color.
Both during and after her lifetime, Brooks encouraged new Black poets to write from a Black perspective, address Black concerns, and champion other Black artists.
At the age of 83, Gwendolyn Brooks died at her Chicago, Illinois, home on December 3, 2000, her lengthy battle with cancer ending. Brooks was laid to rest at the Lincoln Cemetery.
Sources:
https://www.poetryfoundation.org/poets/gwendolyn-brooks
Leave a Comment
About the Contributor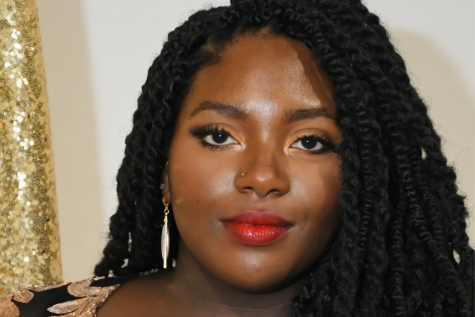 Kiarra Ballard, Writer
Kiarra is a Computer Science major pursuing the creative writing certificate. When not writing or reading, she can be found patching holes in her curtains...