Black History Is American History: Bessie Coleman
Editor's note: This article is the nineteenth part of a series, Black History Is American History, by Kiarra Ballard. Each day in February, we will publish a new entry in the series, focusing on an influential Black figure from history. You can find all of the entries in this series here.
Bessie Coleman (1892-1926) was one of twelve siblings. She was born to her parents, Susan and George Coleman, on January 26, 1892 in Atlanta, Texas. Her parents worked as a maid and a sharecropper, respectively, and were of mixed African American and Native American ancestry.
Coleman learned early on the importance of hard work by assisting her mother in the household chores and working out in the fields picking cotton. At eighteen, she had saved enough money to enroll at what was then called the Colored Agricultural and Normal University in Langston, Oklahoma, but is now known as Langston University. Because of financial difficulties, she left college after only one semester.
By 23-years-old, she relocated to Chicago to be closer to her brothers and pursue a career as a manicurist. In Chicago, she became fascinated with flying after reading accounts of World War I aviators.
Coleman became the first African-American woman to receive a pilot's license in 1921, shattering stereotypes in the face of widespread racism and sexism at the time. Since she was turned down from American flight schools, she decided to teach herself French and enroll in a school in France in order to pursue her dream.
After graduation, she wanted to pursue her true passions and open a flight school for Black Americans. However, she was unable to make that dream a reality due to the staunch racial and sexual discrimination of the 1920s. At the height of her fame, Coleman refused to give speeches at venues that practiced segregation. She would force stadiums to allow Black people to enter through the same doors as white people and had racist signs removed for her performance areas.
Coleman was just 34 years old when she lost her life in a horrific accident during a rehearsal for an aerial performance on April 30, 1926. She is still regarded as a trailblazer for women in the aerospace industry.
Sources:
https://www.womenshistory.org/education-resources/biographies/bessie-coleman
Leave a Comment
About the Contributor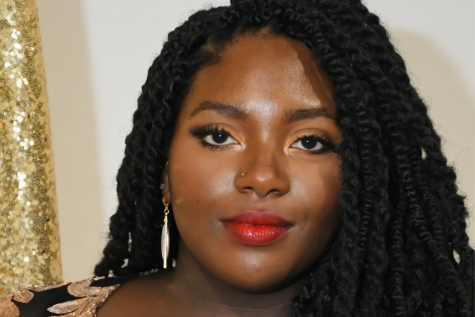 Kiarra Ballard, Writer
Kiarra is a Computer Science major pursuing the creative writing certificate. When not writing or reading, she can be found patching holes in her curtains...