Black History Is American History : Guion Bluford
Editor's note: This article is the twenty-third part of a series, Black History Is American History, by Kiarra Ballard. Each day in February, we will publish a new entry in the series, focusing on an influential Black figure from history. You can find all of the entries in this series here.
Guion Bluford was born November 22, 1942, Philadelphia, Pennsylvania. His parents  raised him in an environment that emphasized education. Since he was the son of a mechanical engineer and a special education teacher, he was encouraged to pursue higher education.  
After graduating with a degree in aeronautical engineering from Penn State in 1964, Bluford joined the United States Air Force and began his career as a fighter pilot. During the Vietnam War, he flew 144 missions.  He graduated from the Air Force Institute of Technology with a Ph.D. in aeronautical engineering in 1978. 
Bluford was selected as one of just 35 members of the first space shuttle crew in January 1978 out of an initial pool of more than 10,000 applications to NASA's space program. In August of 1979, he was given his astronaut wings by NASA. 
On August 30, 1983, Bluford made history by becoming the first African American to fly in space. During STS-8, Bluford served as a shuttle Challenger specialist. Bluford returned to space two years later, on October 30, 1985, on board Challenger for mission STS 61-A as a specialist. After surviving witnessing the horrific Challenger explosion in January 1986, Bluford returned to academia to obtain his master's degree in business administration from the University of Houston. 
He has subsequently held executive positions with Federal Data Corporation, Northrop Grumman Corporation, and Aerospace Technologies Group. Bluford has set the path for future Black astronauts with his vast list of distinctions and awards.
Sources:
https://www.nasa.gov/sites/default/files/atoms/files/bluford_guion.pdf
https://www.britannica.com/biography/Guion-Bluford
Leave a Comment
About the Contributor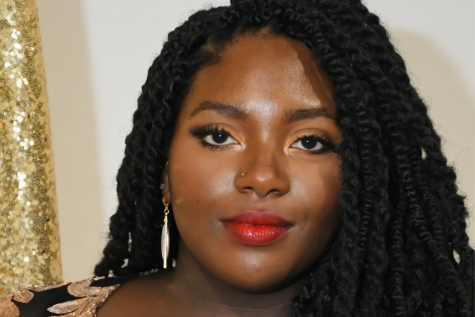 Kiarra Ballard, Writer
Kiarra is a Computer Science major pursuing the creative writing certificate. When not writing or reading, she can be found patching holes in her curtains...