Black History Is American History: Thurgood Marshall
Editor's note: This article is the twentieth part of a series, Black History Is American History, by Kiarra Ballard. Each day in February, we will publish a new entry in the series, focusing on an influential Black figure from history. You can find all of the entries in this series here.
Thurgood Marshall (1908-1993) entered the world on July 2, 1908, in Baltimore, Maryland. William Thurgood Sr. enjoyed watching court cases at the local courthouse and then discussing the points made by the attorneys with his sons.
Upon receiving his honors diploma from Lincoln University in 1930, Marshall applied to the law school at the University of Maryland. Marshall was academically overqualified but was nevertheless denied due to his race. Marshall's direct encounter with racial prejudice in the classroom left an indelible mark on him and ultimately shaped his professional trajectory.
Marshall graduated magna cum laude from Howard University in 1933. In 1934, he joined the staff of the Baltimore chapter of the NAACP. Over the course of many decades, Marshall fought and won several lawsuits to overturn various types of institutionalized racism. He was a trailblazer like Malcom X and Dr. Martin Luther King Jr., laying the foundation for and galvanizing real action in the American Civil Rights Movement.
Winning the monumental Brown v. Board of Education of Topeka lawsuit in 1954 was Marshall's crowning success as a civil rights attorney. Topeka, Kansas, Black parents had no alternative but to send their children to low-funded, segregated schools, and this discrimination forced them to launched a class-action lawsuit demanding desegregation.
Marshall became the first African American appointed to the Supreme Court when he was sworn in on October 2, 1967. There, among other cases, he joined the majority opinion that upheld the right to abortion in Roe v. Wade, a historic decision from 1973.
Marshall passed away on January 24, 1993 at the age of eighty-four. In his lifetime, Marshall heralded change through action. He was a staunch believer in the civil rights of Black Americans, and made it his life's mission to create a future where his children would not face the same racial disparities.
Sources:
Leave a Comment
About the Contributor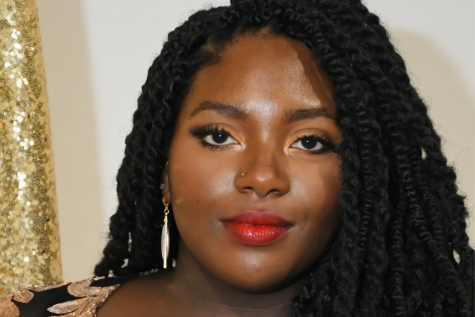 Kiarra Ballard, Writer
Kiarra is a Computer Science major pursuing the creative writing certificate. When not writing or reading, she can be found patching holes in her curtains...